Meet Mr. Shetler
A native of Plymouth, Massachusetts, Mr. Shetler has been involved in music since he was very young. He began playing the trumpet in the 5th grade, and he has been singing since well before that. He attended the University of Massachusetts Amherst for his bachelors degree. While in school, he was a trumpet player and a drum major for the nationally renowned UMass Minuteman Marching Band, played in the UMass Wind Ensemble, Symphony Band, Concert Band, Jazz Ensemble I, Chapel Jazz Ensemble, and a brass quintet, the John I. Mange Project. He also served as student conductor for the UMass Concert Band during his final semester.

After finishing his bachelors degree, Mr. Shetler taught at Wareham High School. He served as the only music teacher at WHS, teaching band, chorus, piano, guitar, music theory, marching band, and jazz band. Mr. Shetler left Wareham after three years to pursue his masters degree at UMass Amherst. Upon returning to his alma mater, he served as a Graduate TA and student conductor for the UMass Wind Ensemble and Symphony Band. He also assisted with the UMass Marching Band, and undergraduate conducting classes. Upon completion of his masters degree, he joined the music staff in the Everett Public Schools. He served as one of four middle school band teachers, instructing beginning band students on the trumpet, trombone, euphonium, and tuba.

2018-2019 marks his third year at Wachusett, where he leads the WRHS Wind Ensemble, the Green Band, and Honors Jazz Ensemble. He will also be teaching Beginning Guitar, Music in Film, and Exploring Fine Arts: Music.
Powered by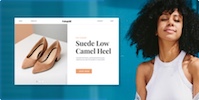 Create your own unique website with customizable templates.